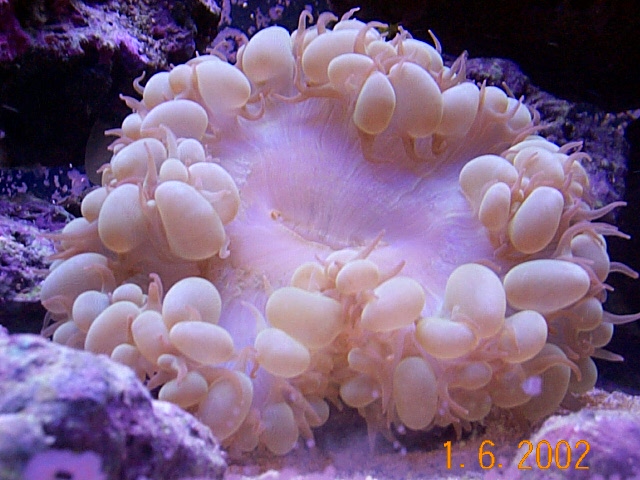 BUBBLE CORAL
another LPS coral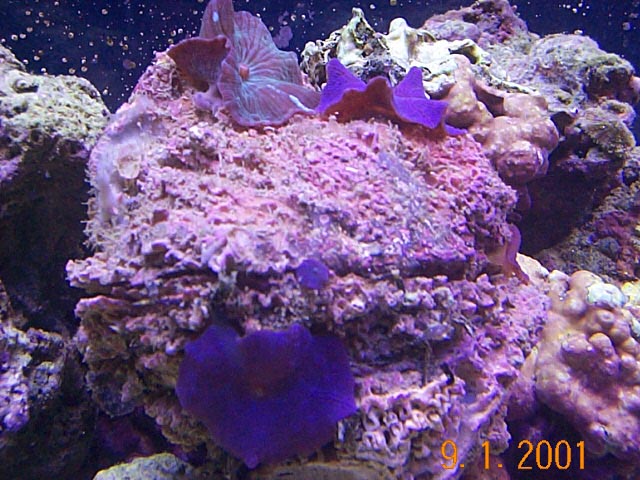 BLUE MUSHROOM COLONY
A colony of blue mushroom polyps, with a green stripe mushroom in there as well
STARBURST MUSHROOM COLONY
A colony of starburst mushroom polyps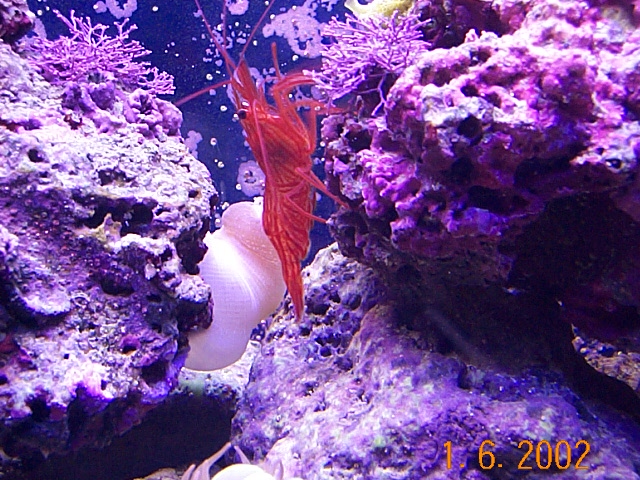 PEPPERMINT SHRIMP
I use him to control Aptasia anenomes in the tank
FIJI BLUE DEVIL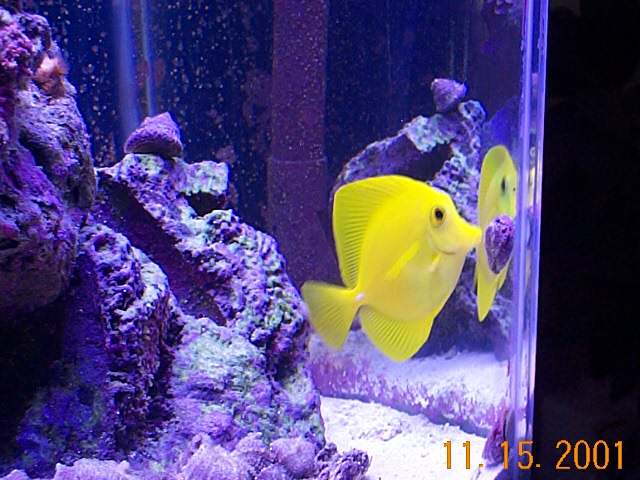 YELLOW TANG
RIP at age 11!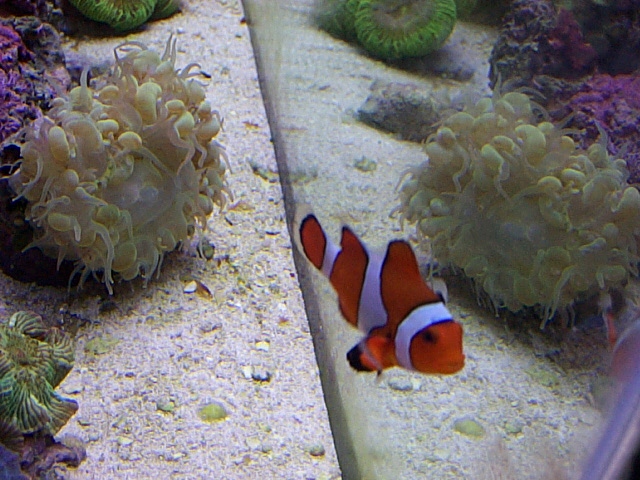 Percula Clown- moved to a different tank.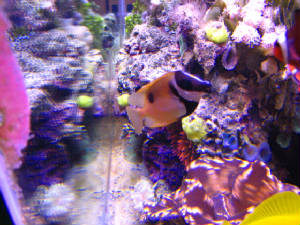 FoxFace Rabbitfish
*Removed Sandbed October 2005*
The Deep Sand Bed helps the tank with waste management, though denitrafication, as well as the many different critters residing in it.
in addition to the corals, fish and invertebrates pictured, there are dozens of other lifeforms in the tank, most of which came on or with the live rock. These include many different types of amphipods, copepods, bristle worms, feather duster worms, barnacles, sponges, sea squirts, sea cucumbers, starfish, tube anenomes, flatworms, snails, keyhole limpets, and many different types of calcerous corraline algaes.